Aussie Curtis Luck wins US Amateur to secure
Masters, US Open and Open invitations
By Ali Stafford
SKYSPORTS.COM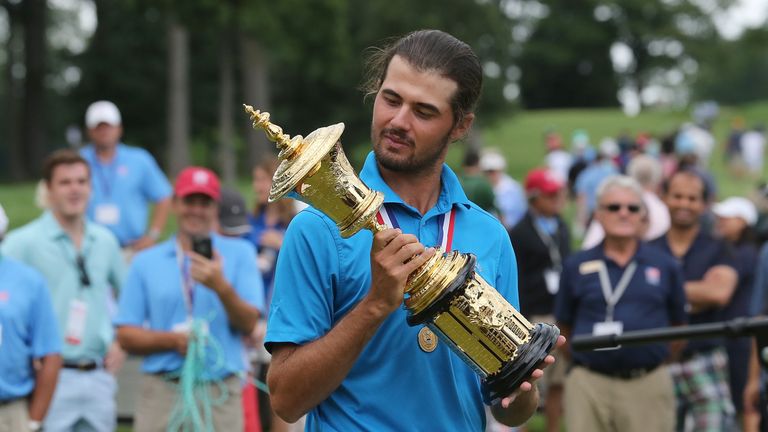 Australian Curtis Luck has secured invites to three of next year's majors with a convincing 6 and 4 win over Brad Dalke in the 36-hol3 final of the US Amateur Championship.
Luck won eight consecutive holes on his way to victory at Oakland Hills, booking his place in the field for next year's Masters, US Open and Open Championship.
The pair were all square after 18 holes of the 36-hole final, only for Luck to make a lightning start to their second round.
Dalke had posted a birdie 3 at the opening hole to temporarily move one ahead, but Luck won the next eight holes to reach the turn seven clear.
Although Dalke briefly stopped the rot by winning the next two holes, Luck secured his win with four holes to spare with a par at the 32nd hole.
The Australian earns no prize money for his victory and will only keep his major exemptions if he delays turning professional.
"I think I'll be staying amateur for at least a year now," Luck said. ""I'm happy with that. It was something I was always thinking might happen.
"Playing these events gives you that opportunity to get into some events that aren't worth turning pro to miss."
US Amateur Golf
August 22, 2016, 8:00pm
Live on

Labels: Amateur Men