USGA regret 'distraction' caused by ruling
against Dustin Johnson at US Open
NEWS RELEASE
The USGA have admitted their regret at "the distraction" caused by the way it handled the controversial ruling against eventual 2016 US Open winner Dustin Johnson.
Johnson won his first major championship at Oakmont Country Club by three shots on Sunday, but the final two hours of the tournament were played under a cloud of uncertainty.
On the fifth hole with a three-foot putt for par, Johnson's ball rolled a fraction backwards after he had completed his practice putting strokes on the fifth green, and it was determined at the time - with playing-partner Lee Westwood's full agreement - that the American had not addressed the ball before it moved.
Johnson and early leader Shane Lowry were tied as late as the 13th hole.
A USGA rules official determined quickly that Johnson had done nothing to cause the ball to move and Johnson played on without being assessed a penalty.
As Johnson built up a lead over Lowry, another USGA official approached him two hours later while on the 12th tee to say the incident on the fifth green was going to be reviewed and a penalty was still possible.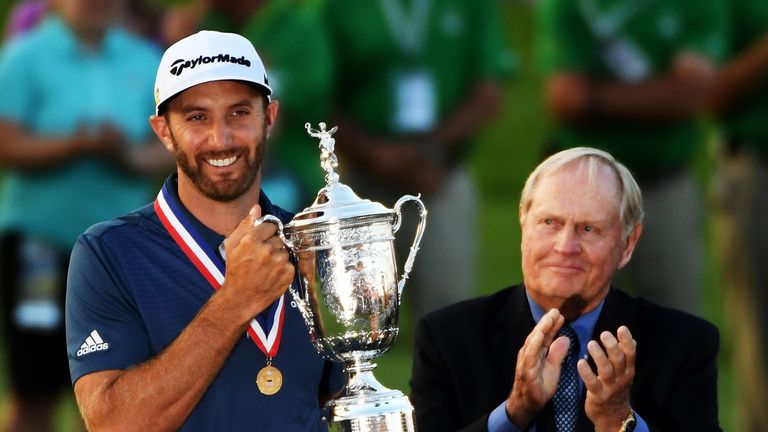 "Upon reflection, we regret the distraction caused by our decision to wait until the end of the round to decide on the ruling," the statement read.
"It is normal for rulings based on video evidence to await the end of a round, when the matter can be discussed with the player before the score card is returned.
"While our focus on getting the ruling correct was appropriate, we created uncertainty about where players stood on the leaderboard after we informed Dustin on the 12th tee that his actions on the fifth green might lead to a penalty."
By not making a decision sooner, the USGA opened the door to criticism from many of Johnson's golfing peers like Rory McIlroy and Jordan Spieth.
McIlroy, who missed the cut at Oakmont, said: "This is ridiculous. No penalty whatsoever for DJ. Let the guy play without this crap in his head. Amateur hour from USGA."
Spieth added: "Let me get this straight. DJ doesn't address it. It's ruled that he didn't cause it to move. Now you tell him he may have? Now? This a joke?
"
Labels: US OPEN