Justin Rose leads Fort Worth Invitational by four
FORT WORTH, Texas – Justin Rose has spent a lot of time in the trees at the Fort Worth Invitational.
His tee shots haven't sent him there. His ball-striking has been superb thus far at Hogan's Alley.
The temperatures in the upper-90s have. Even the quickest respite from the scorching sun is welcome.
"My caddie has done a great job of just literally handing me water bottle after water bottle. It seems relentless, to be honest with you," Rose said. "I haven't even seen the inside of a restroom yet, so you can't drink quick enough."
He admitted that his focus started to flag on Saturday's final holes as the mercury almost touched 100 degrees.
"From that point, I was really trying to put one foot in front of the other and stay committed," he said.
The heat has been the biggest challenge for an elite player who appears to be in complete control of his game. Rose has put on a ball-striking display that would make Ben Hogan proud to build a four-shot lead after the first three rounds at Colonial.
Rose shot 66 on Saturday and stands at 14-under 196. Emiliano Grillo (69) and reigning U.S. Open champion Brooks Koepka (67) are tied for second. They're the only ones within five shots of Rose.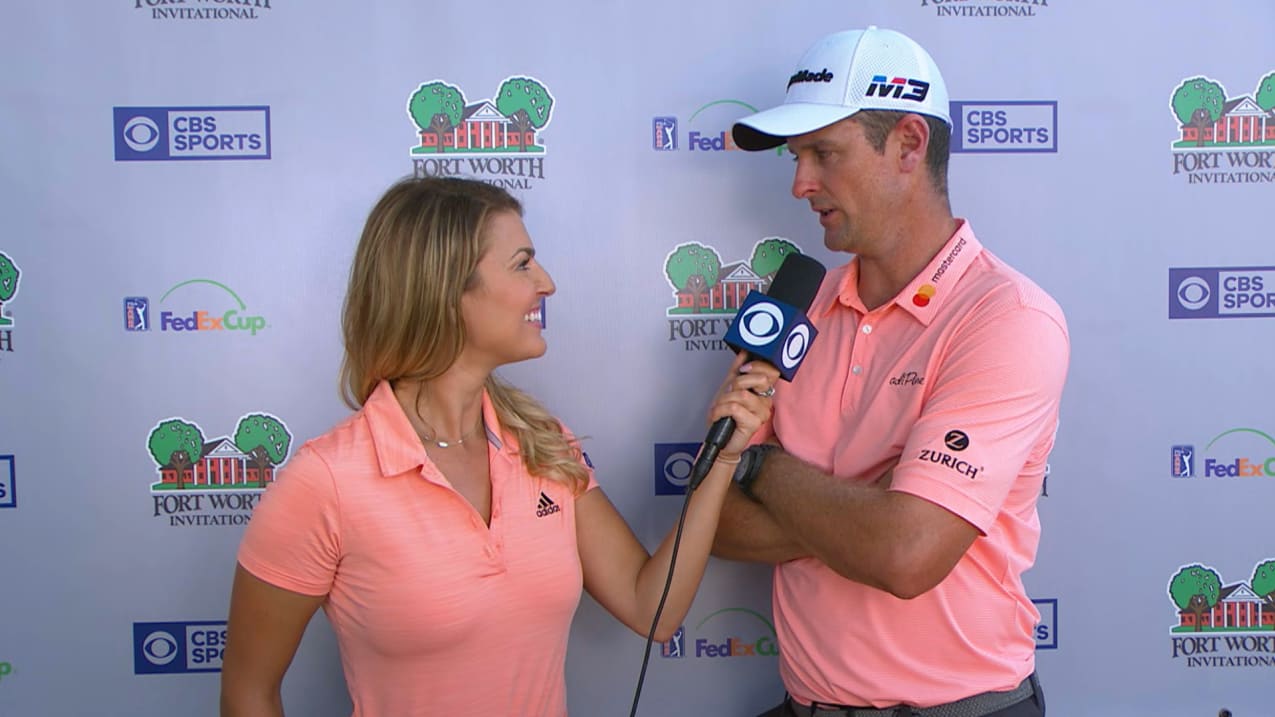 His four-shot lead matches the largest lead of his US PGA TOUR career. He was victorious the previous two times that he started the final round four strokes ahead (2010 The National, 2011 BMW Championship).
He knows that plenty of work remains, though. In November, he won the World Golf Championships-HSBC Champions after Dustin Johnson lost a six-shot lead. Rose started the final round eight back of Johnson, but shot 67 to Johnson's 77.
"It is a big lead, but it isn't big enough," Rose said. "It's not big enough to be counting the holes away. You have to go out and play good. You have to go out positive. You have to continue to make birdies and keep going forward."
Low scores are available at Colonial, where the bent grass greens have to stay soft to withstand the heat. There have been 14 scores of 64 or lower this week. The scoring average was 68.5 on Saturday.
"He has to go out and shoot under par," Grillo said. "He's got 50 guys behind him trying to reach him."
Rose will achieve history if he can convert. A victory would be his ninth on the PGA TOUR, matching Nick Faldo for the most by an Englishman (since 1983, when the TOUR started keeping victory records). A win would make Rose the fifth player with two wins this season and move him to No. 2 in the FedExCup.
Rose has impressed after spending last week practicing with coach Sean Foley. Rose is playing Colonial for the first time in eight years to get a better gauge on where his game stands entering the summer.
He closed 2017 with 10 consecutive top-10 finishes, and finished outside the top 10 just twice in 15 starts dating from the 2017 FedExCup Playoffs to this year's Arnold Palmer Invitational presented by Mastercard. But he sandwiched a T12 at Augusta National between two lackluster performance, a T52 at the Houston Open and a T23 at THE PLAYERS, where he started the final round in 55th place. A final-round 66, including seven birdies in an eight-hole stretch, showed him things were moving in the right direction.
"I really feel like I keyed into something," Rose said about his last round at the Stadium Course. "We kind of made a few changes about a year ago, but the last few weeks, things have simplified a touch. Sometimes it can take that long before you understand a change or it begins to feel natural."
He leads the field in Strokes Gained: Approach-the-Green (+2.64 strokes per round) and is tied for first in greens in regulation (43 of 54, 79.6 percent).
He's amassed this large lead despite making just one putt outside of 20 feet. In other words, he's hit his irons well enough that he hasn't needed to rely on a hot putter. He's seventh in proximity to the hole this week, averaging 26 feet, 2 inches.
The shortest club in the bag is also the most fickle, and it often deserts a player under Sunday pressure. Rose's iron play has been rock solid for much of his career, though.
All of his ball-striking stats confirm that he's in complete control. He's fourth in Strokes Gained: Off-the-Tee (+1.16), sixth in fairways hit (28 of 42) and fifth in driving distance (286 yards).
He hasn't had to save par very often, but he feels like his short game has been there when he's needed it. He's made just three bogeys this week. And, he's made 10 of 16 putts from 5-10 feet, helping him convert on so many of those strong iron shots.
"Quite often, there's one aspect of the game that doesn't always feels good on the day, and you need something to back it up," Rose said. "I feel like everything this week has been working at some point."
Grillo said the opening holes would be crucial to his chances Sunday. Rose birdied the first three to build a four-shot lead. He added another birdie at the sixth hole, then made just one birdie and one bogey the rest of the way.
"You have to get off to a good start here," Koepka said. "If you can birdie the first two, at least, put some pressure on Rosey, you'll be just fine."
Rose was five shots ahead after Grillo's bogey at the 15th hole, but Rose gave one back with a three-putt from the fringe on the 16th hole
.
TO VIEW ALL THE SCORES
CLICK HERE
Grillo had a chance to draw closer on the last hole, but missed an 11-foot birdie putt. Rose closed the day by sinking a 5-footer for par.
"You can see how things can go both ways really quick," Rose said. "That's why there is no point in getting too far ahead of myself."
Labels: US PGA TOUR