Marc Warren (66) shares British Masters' lead
FROM THE EUROPEAN TOUR WEBSITE
Marc Warren, Mikko Ilonen, Tommy Fleetwood and Richard Sterne share the first-round lead with six-under 66s on Day 1 of the British Masters at the Grove
Scot Warren and Finn Ilonen both completed their opening rounds in 66 shots at The Grove to set the clubhouse target.
They were later joined on the 66 mark by Englishman Tommy Fleetwood and South African Richard Sterne.
Starting at the tenth tee, Warren
(pictured by courtesy of Getty Images (c),
fired a birdie at his first hole before making another gain at the short 13th to get to two under.
A third birdie of the day at the 16th and back-to-back pars at the 17th and 18th saw Warren reach the turn in 33.
The 35 year old made a stunning start to his back nine, sending his approach at the long second to within a foot of the hole before rolling in for an eagle to jump to the top of the leaderboard.
Warren then sank his 20-foot birdie putt at the third to move to six under and open up a two-shot lead at the summit.
After safely parring the next five holes, Warren dropped his only shot of the day at the ninth - his last - to fall back to five under.
Ilonen made a strong start to his first round, carding an eagle and a birdie on his way to reaching the turn in 32.
A birdie at the tenth was followed by a bogey at the next but Ilonen picked up shots at the 16th and 18th to finish on five under.
After his opening round, Ilonen said: "It was a perfect start. I played some of my best golf on the front nine.
"I sort of lost my rhythm a little bit there halfway through, but came back strongly and made two birdies at 16 and 18, which was nice."
Englishmen David Horsey, Lee Westwood, James Morrison and Richard Bland were one stroke behind the leading duo after producing opening rounds of 67.
Defending champion Matthew Fitzpatrick's first-round 70 saw him finish the day four shots adrift of Warren and Ilonen.
LEADERBOARD
66 M Ilonen, M Warren, T Fleetwood, R Sterne.
67 D Horsey, L Westwood, R Bland, J Morrison, A Noren, A Johnston
OTHER SCORES
68 S Jamieson (T11)
70 C Lee, G Wright, S Gallacher (T29)
71 R Ramsay (T47)
73 P Lawrie (T84)
77 L Donald (T109)
TO VIEW ALL THE SCORES
CLICK HERE
British Masters: Ewen Murray gives his verdict on day one at The Grove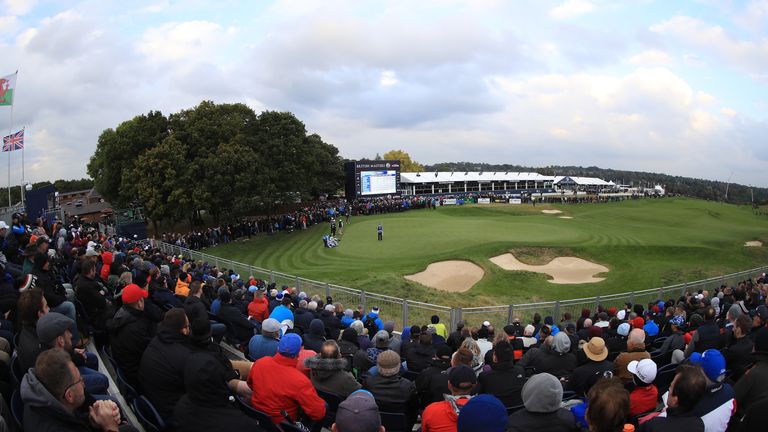 Ewen Murray reflects on an entertaining opening day of the British Masters and discusses the change in conditions, impressive rounds from Westwood, Warren and Hatton, and his admiration for the loyal golf fans.
The morning lads had the better of the conditions for me. Yes it was colder and we had some rain about, but you just wrap up, get out there and get on with it.
The greens appeared to be a little more receptive early on, and I thought the scoring conditions - apart from the cold - were very good this morning and that was reflected on the leaderboard.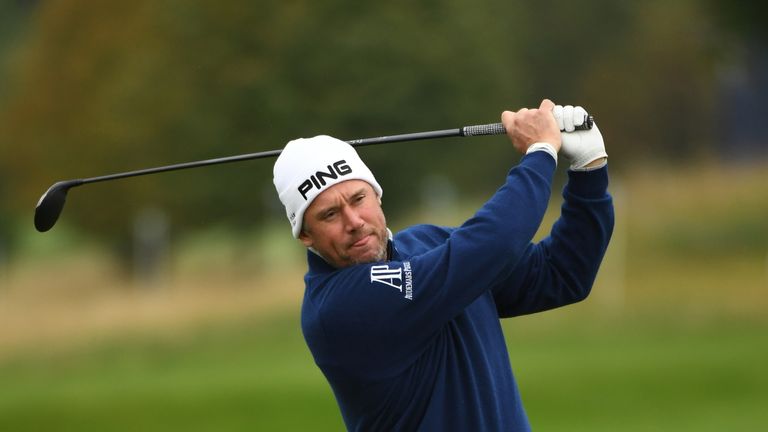 Lee Westwood was out early, and it was hugely important for him to get a good round under his belt after the disappointment of Hazeltine a fortnight ago. At the start of the week, he was apologetic that he had let his best friend down at the Ryder Cup.
But I didn't think that was the case. If you look at his record over 10 appearances, he's been a stalwart for the European team. You don't let anyone down at the Ryder Cup - you win as a team and you lose as a team, it's never down to one individual.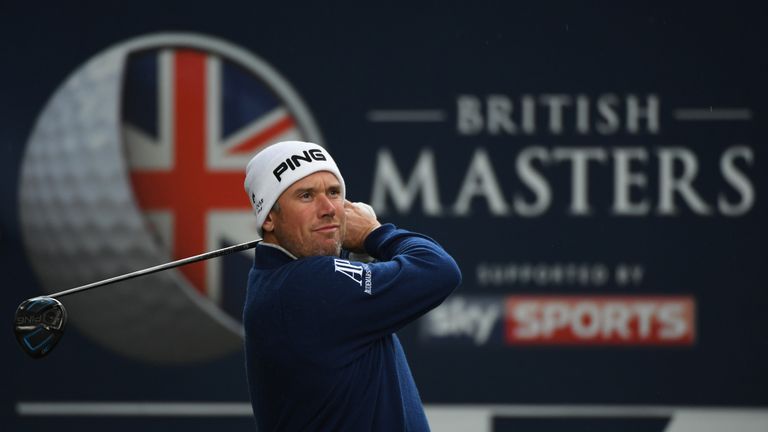 Lee bounced back with a nice 67 today and that was huge for his confidence and his self-esteem. He looked close to his best, and his iron play in particular was stunning.
Westwood is one off the lead held jointly held by Richard Sterne, Mikko Ilonen, Tommy Fleetwood and it was great to see Marc Warren in a tie at the top as well.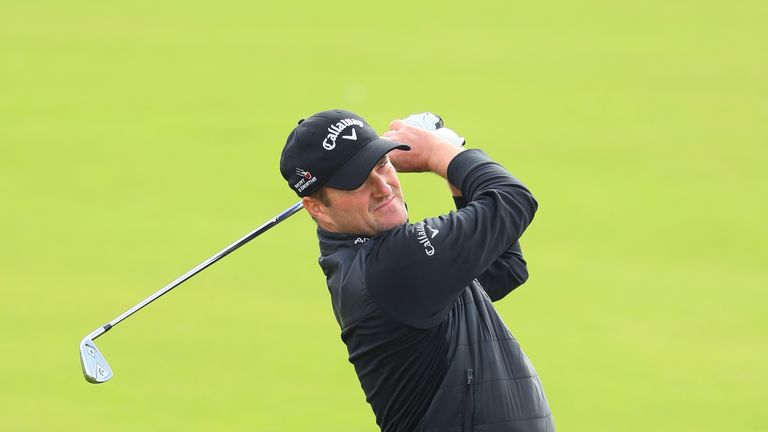 Marc has struggled for consistency this year, and he missed four cuts in five tournaments before boosting his bank balance with a tie for fifth at the Dunhill Links last week.
I've been watching him for a number of years now, and when he's on his game, he's as good as anyone on the European Tour. We saw the best of him in '06 and '07 when he picked up a couple of wins, and then there was a long gap before he won the Made in Denmark in 2014.
When you have an in-form Marc Warren, he's clearly in the top bracket of players, but he needs to find out why he keeps having these lulls that tend to go on for some months. We all wonder why, but he's the only one that can unravel that.
There are no real obvious weaknesses in his game, but there's obviously something that causes the downturns. But when he gets an injection of confidence, we see the player we know he can be.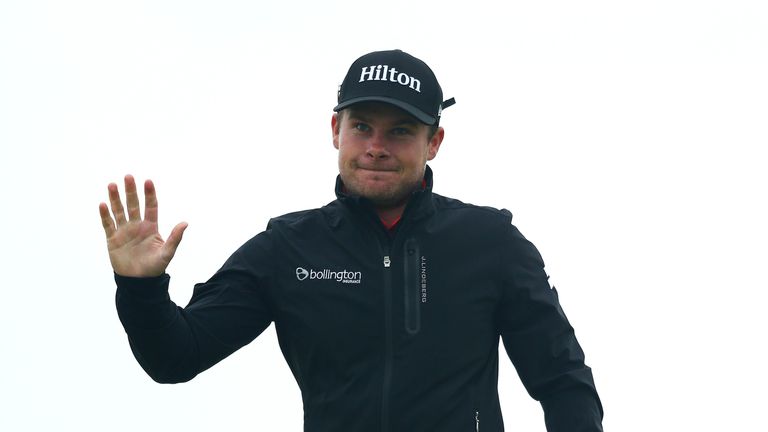 Talking of confidence, Tyrrell Hatton also impressed me in the first round at The Grove, especially when he responded to an ugly double-bogey with immediate back-to-back birdies to return to three under.
I'm not sure he would have come back like that two or three years ago, but what we saw today was a sign of maturity and we wish him a happy 25th birthday for Friday.
Tyrrell has his first victory tucked away, and it was a big win at the Home of Golf last week, and that is something he will remember for the rest of his life. He wasn't quite at his best today, he missed a few tee shots to the left, but he still came away with a 68.
The conditions may have been less than ideal today, but we still saw bumper crowds turning up for another
Sky Sports
Thursday at the British Masters. I think it's fantastic to be able to give away 20,000 tickets to the fans for such a big event.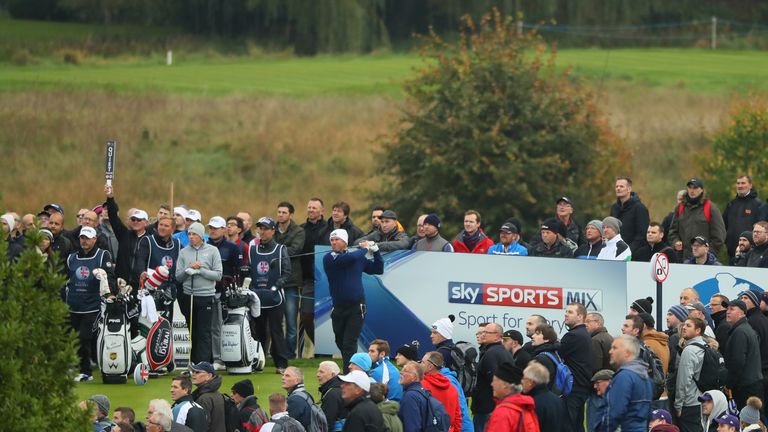 The Grove is a great location as it's easily accessible from all angles, and I admire the loyal golf fans in this country. They are indestructible and turn out in all weathers to watch high-quality golf.
It adds to the spectacle of the tournament, and I'm really looking forward to watching how this one unfolds over the weekend.
You can watch Premier League football, plus England's tour of Bangladesh and the British Masters on Sky Sports. Upgrade now and enjoy six months at half price!


===
Labels: EUROPEAN TOUR