Tiger Woods announces split from swing
coach Chris Como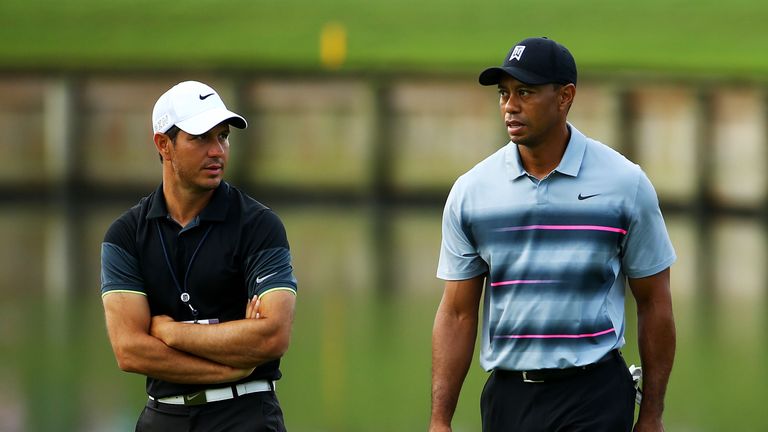 SKYSPORTS.COM
Tiger Woods announced today he is parting company with swing coach Chris Como.
The 41-year-old Woods, who has won 14 majors but none since 2008, is on the comeback trail after a lengthy spell on the sidelines due to injury.
He hired Como, an expert in biomechanics, in 2014, but has now decided to go it alone as he continues his recovery from a fourth back operation.
Woods said: "Since my fusion surgery I have been working hard to relearn my own body and golf swing.
"I have done this by primarily relying on my feel and previous years of hard work with Chris. For now, I think it's best for me to continue to do this on my own.
"I am grateful to Chris Como for his past work and I have nothing but respect for him."
Woods had fusion surgery on his lower back in April and made a promising return to action when he tied for ninth at the Hero World Challenge in the Bahamas earlier this month.
The American has not confirmed where and when he will make his first competitive appearance of 2018.
Como said in a statement: "Tiger's electrifying play at the Hero World Challenge was the by-product of a lot of hard work over the last few years, while fighting through injury and pain.
"When our professional relationship began, I was asked to help Tiger utilise his own instincts and feel, while playing pain free. I think we have accomplished that and I am proud of the results.
"Tiger is ready to have an incredible next run in his career. I'm eager to watch what will be one of the most exciting sports comebacks of all time.
"I will continue to be a close friend and resource to him and am extremely excited about Tiger's future."
Labels: golf news