Now US Open champion Dustin Johnson
withdraws from Olympics golf
FROM SKYSPORTS.COM
US Open champion Dustin Johnson has become the latest golfer to withdraw from the Olympics over fears of the Zika virus.
Several players, including world number one Jason Day and four-time Major winner Rory McIlroy, have already pulled out of Rio 2016, citing worries over the virus, and Johnson has become the first American to do so.
Zika is a mosquito-borne virus which has been linked to defects in newborn babies and Guillain-Barre, a rare neurological syndrome which causes temporary paralysis in adults.
"As an athlete, I can think of no greater honour than representing the United States in the Olympic Games," Johnson said in a statement released by his agent David Winkle.
"However, after much careful consideration and discussion with both my family and my team, I have made the decision to withdraw from the 2016 Olympic Games.
"This was not an easy decision for me, but my concerns about the Zika virus cannot be ignored. Paulina (Gretzky, Johnson's fiancee) and I plan to have more children in the near future, and I feel it would be irresponsible to put myself, her or our family at risk.
"I believe I am making the right decision for me and most importantly my family
.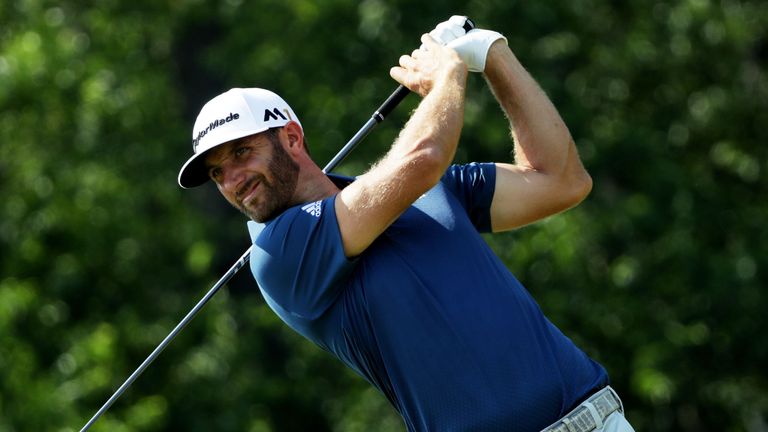 "While I am sure some will be critical of my decision, my hope is that most will understand and support it. That being said, those who choose to compete in Rio certainly have my respect and best wishes for an unforgettable and safe experience."
In addition to Day and McIlroy, US Open runner-up Shane Lowry has withdrawn and earlier this week, Hideki Matsuyama added his name to the list.
Australian pair Marc Leishman and Adam Scott, South African trio Branden Grace, Louis Oosthuizen and Charl Schwartzel and Fiji's Vijay Singh will also not compete in Brazil, while Graeme McDowell pulled out because his wife is due to have their second child soon after the Games finish.
Zimbabwe's Brendon de Jonge has also decided not to compete in Brazil but his reasons are mainly financial as he is more concerned about securing his PGA Tour card for next season.
Labels: PRO GOLF